Meet Dr. Beckwith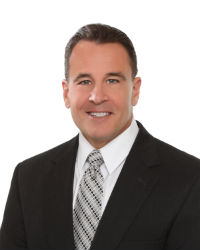 Dr. John D. Beckwith has been offering state-of-the-art dental solutions at Cornerstone Dental for more than 30 years. In addition to performing a wide range of general, cosmetic, and advanced treatment options, he has become known for his advanced expertise in implant dentistry. In fact, Dr. Beckwith is one of the top implant providers in the U.S., and he is accredited by some of the leading dental implant organizations in the world.
Having placed over 5,000 implants over his career, Dr. Beckwith has become skilled at performing the procedure for even the most complex of cases. To stay up-to-date with the latest technological advancements, and always be working to refine his surgical techniques, he periodically undergoes continuing education courses, such as the surgical program at the Misch International Implant Institute.
With a commitment to achieving excellence in the field of implant dentistry, Dr. Beckwith is proud to offer an elevated level of surgical care to ultimately produce the most aesthetic, functional tooth replacements possible.
Education
Dental School: University of Pennsylvania, School of Dental Medicine
Hospital Externship Program: Robert Wood Johnson University Hospital
Two-Year Fellowship: Institute of Growth and Development in Pediatrics
Undergraduate: Fairleigh Dickinson University (magna cum laude)
Professional Affiliations
Diplomate: American Board of Oral Implantology
Fellow: International Congress of Oral Implantology
Fellow: Academy of General Dentistry
Fellow: American Academy Implant Dentistry
Member: American Dental Association
Member: N.J. State Dental Association
Recognized "American Top Dentist" 2011, 2014
Awards
"American Top Dentist" (2011, 2014)
"NJ Top Dentist" (2011, 2012, 2014)